Our news
Progress Reports
21 אוקטובר

ONCE PATTAYA
11 אוקטובר

Dusit Grand Park 2 Construction Site
07 אוקטובר

The Riviera Jomtien
02 אוקטובר

Seven Seas Le Carnival - new project in Jomtien PRESALE
01 אוקטובר

The Riviera Jomtien
18 נובמבר

Dusit Grand Park 2 Construction Update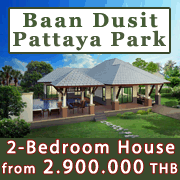 Новости из Таиланда

Все новости из Тайланда


13 מרץ 2016 His Majesty King Bhumibol Adulyadej of Thailand has died

The announcement was made shortly before 7pm by the the Royal Household Bureau.

The 88 year old monarch was the world's longest reigning and was deeply revered by Thai people.

The ninth monarch of the Chakri Dynasty, he had recently been battling a number of ailments in at Siriraj hospital in Bangkok.

The king was pronounced dead at 15.52.

hai Prime Minister Prayuth Chan-ocha declares a one-year mourning period for government officials.


Все новости из Тайланда

הקורס של הבאט התאילנדי
THB
buy
sell
USD
31.28
31.98
EUR
35.1825
36.3675
GBP
40.5213
42.4113
HKD
3.89595
4.16875
JPY
28.025
29.315
March 22, 2019 15:58
www.bangkokbank.com